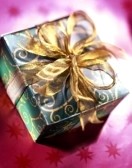 I'm giving away one FREE download from the store!
Choose from Your Path to Financial Freedom, Personal/Business Success Ecourse, Thirty Day Mental Diet Ecourse, Financial Abundance Ecourse, Weight Loss Ecourse, Relationships Ecourse, Circle of Light Meditation, Seven Charka Meditation, Seven Day Logo Ecourse or Seed Money: Reaping the Ten Fold Return and Money Mantra
Simply share this post on your Facebook using the Facebook icon below and then leave a comment on the post to enter.
Winner will be randomly picked by midnight March 21, 2012.

3 Responses to "FREE Download Giveaway!"