I am an irresistible magnet attracting lots of money to me now. – Your Path to Financial Freedom
It is my divine right to be rich.
Money is in abundant supply for me now.
"All financial doors are open, all financial channels are free, $______ now comes to me." - The Dynamic Laws of Prosperity
"I give thanks for all that I have, give and receive. I give thanks for its increase. The gifts of the universe multiply with the thanks I give. Humbled by my rewards, my life is filled with expansive prosperity now." – The Root of The Tree
My income now doubles, my cash supply is increasing, increasing, increasing.
I have plenty of money now to pay any bill I need to pay and have plenty of money left over to spare and share.
I am building a financially stable future for myself and my family.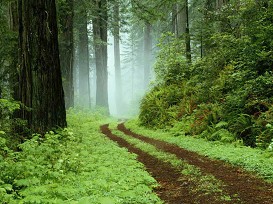 Your Path to Financial Freedom
You can begin today to make your dreams come true with Your Path to Financial Freedom hypnosis session. Follow your mind to the riches you deserve and live a more fulfilling life. Financial Freedom is defined as "the ability to receive unlimited income and spend freely". You can achieve Financial Freedom starting right now.
click here to listen to a sample
Begin the road to riches with this mp3 download which you can listen to on your computer, transfer to your iPod or burn to a CD.
Price: $14.99