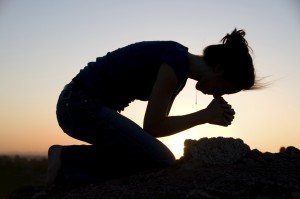 "Again, I tell you that if two of you on earth agree about anything you ask for, it will be done for you by my Father in heaven. For where two or three come together in my name, there am I with them." Matthew 18:19-20
The best thing that you can do for a friend or family member is to see (envision) them in the hands of God, guiding them. Say: "God's love guides and God's way is perfect." Praying in this manner does not, in any way, suggest avoidance. It simply means that you have asked God to watch over and guide them.
"When two of you on earth agree, it shall be done."
Prayer requests work!
After making your donation you will be directed to a page to submit your prayer request.